Body Connections Fitness & Massage Therapy
Fitness & Yoga Small Group Training
Click on the +sign box below to register
Classes
Sign up now!
WHY TRAIN WITH US?
We would love to meet you! No experience required.
​We offer a small group, personalized, motivating and tailored experience for participants over the age of 18. The lesson plans are curated by Laurie, Clinical Exercise Physiologist/ Kinesiologist, specifically for the participants registered in the programs. Laurie has over 35 years of teaching experience and is certified in many types of formats. Various options are provided, as we believe fitness is for EVERY BODY.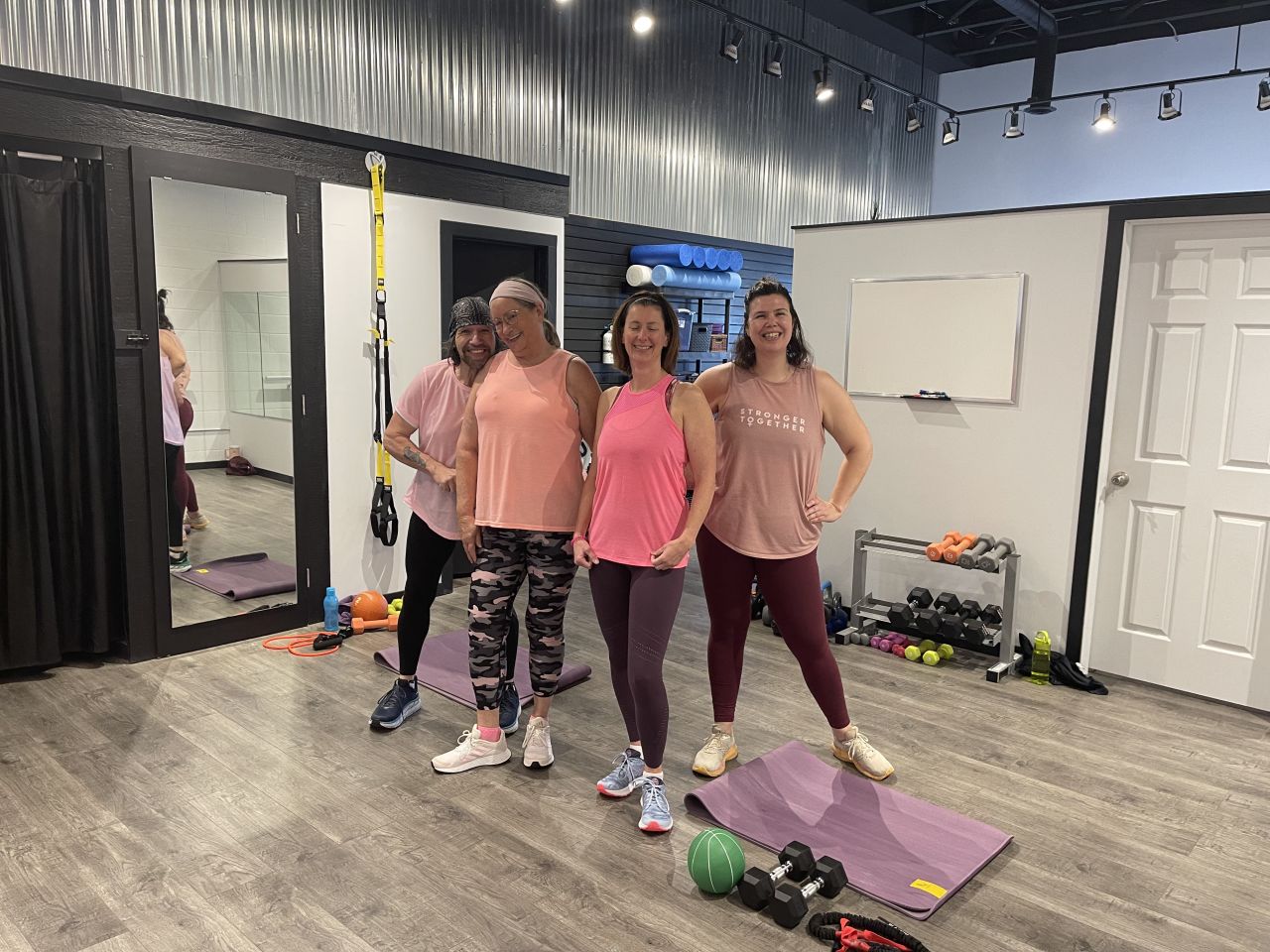 From Susan: "Laurie`s workouts are tailored to the need of her students. They are fun, demanding and always changing."
From Catherine: "My strength and mental wellness has never been greater. I truly look forward to one of Laurie's classes and appreciate all her work that goes into planning each session."
From Gwelda: "Laurie`s classes have a way of targeting the whole body during each class. Her knowledge and expertise about body function makes her a definite cut above the rest."
How it works: Register online to request a space, After review, an email accepting or denying your request will be sent . Please send an etransfer or pay on our website on the home screen after your class request has been approved - Etransfer to bodyconnectionsregina@hotmail.com or use the PAY ONLINE TAB on the home page.
Spaces are not held without payment. Your registration will be cancelled if payment is not received within 12 hours of confirmation. We reserve the right to limit or deny registration requests.
Please respect others. If you are unwell, kindly do not attend. We share space with compromised clients.
​What to bring :Please bring clean indoor running shoes for fitness classes, a yoga mat, water bottle, your smile, and a sweat towel. Participants must have their doctors permission to begin and exercise program and have filled out the Fitness, Barre & Yoga screening form and waiver form sent in the booking email.
If you have to miss class : In person Drop ins / Makeup classes and transfers are not permitted. Sorry you cannot send someone in your place to class or trade with other students. Single class registrations are an option to fit your busy schedule.
Registration after a session has begun : If there is space in a program, not to worry! Just register for the single class dates that work for you.
We are a small clinic and have to cover expenses: Refunds are not given after registration and payment has been submitted for any reason.
Join our Facebook Group: https://www.facebook.com/groups/295778601315156